Driving Business to New Heights
Where will AVLOG take you?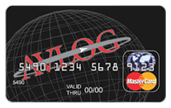 Company
Bringing you experience...
"The person who figures out how to harness the collective genius of his or her organization is going to blow the competition away." (Walter Wriston)

After years of success in the fuel industry with worldwide distribution and the ownership of 6 FBO's, Robert O. Roy has taken his knowledge and expertise to develop a proprietary suite of services that is AVLOG.
With over one-hundred years of operational, technical and marketing experience in commercial and corporate aviation, innovative technologies and communications (including fuel sales and worldwide distribution), AVLOG's team has developed a system which allows small to medium cargo, charter operators and fractional airlines, the ability to streamline operations and create new revenue streams without increasing overhead expenses.
From costly and time consuming reconciliations, expense tracking and management, procurement and invoicing, prearranging fuel discounts and the associated tax and discount discrepancies, high bankcard fees, low credit limits and AVLOG was born to resolve operation issues allowing management to focus on the core of their business.
Travel Light!
Many a divorce court transcript sites a luggage packing, carrying or traveling scenario as the infamous "last straw" in ending the not so happy union.
So why is it we insist on carrying more than we need or adding elements "just in case?"Ever arrive at destination and not even remember why or what you put in your suitcase?
Be it with business or with travel, make sure you carry the right "baggage". Especially now in these difficult economic times- it is more important than ever to travel light. We keep your organization nimble with just the right tools to keep back rooms at a minimum.
We've found a better way to pack the tools you use in growing your business. Nothing is more tiring than carrying obsolete, unusable and hindering stuff with you and your business.
If you think travel has changed- so has doing business- let AVLOG help with your baggage so you can enjoy the business journey!