Driving Business to New Heights
Where will AVLOG take you?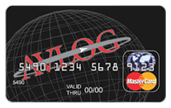 The AVLOG Executive Team
Bringing you dedication...
Robert O. Roy
President/CEO
Robert O. Roy conceived the idea for the creation of the AVLOG Commercial Purchasing MasterCard® to facilitate the management of several of his FBOs. With over 30 years of successful sales, marketing and management experience in many facets of the aviation industry, Mr. Roy proudly serves as AVLOG's President and CEO.
Beginning his career in aviation and petroleum related business as the President and CEO of Centurion Petroleum Corporation, Mr. Roy has established long term relationships with key personnel across the industry. His past experience includes successful negotiations with independent and major oil companies, Fixed Base Operators, commercial airlines, corporate, and General Aviation. He has been successful in developing leases within airport properties and subsequently established and implemented marketing strategies for those facilities.
In his years as president of Colt Group, Inc., now Colt International, Mr. Roy pioneered and initiated the concept of making contract fuel available to corporate and commercial aviation growing the company into on of the top leading suppliers in the industry. Throughout Mr. Roy's career, he has built an unparalleled depth of knowledge and comprehension of the essential ingredients to compete and achieve success in the aviation industry.
To this day, Mr. Roy maintains a hands-on approach in every area of his professional career. His persistence and ability to stay focused are key strengths which have propelled the AVLOG Commercial Purchasing MasterCard® into reality and ensures success to AVLOG and the AVLOG client. Mr. Roy's believes that every obstacle can be overcome if handled with the enthusiasm of opportunity.
Nancy Stolfo-Corti
Executive Vice President
An unconventional executive with incredible market savvy and global conscience, Nancy Stolfo-Corti is a tremendous asset to AVLOG's leadership team. In positions that have demanded that she think "out of the box" to obtain market share and visibility, Ms. Stolfo-Corti has always found a way to succeed, no matter the challenge.
As a creative strategist, Ms. Stolfo-Corti assisted in jump-starting new companies, technologies and talents with her expertise in lead development, account management, tactical planning, guerrilla marketing and alliance building. In several prior positions, Ms. Stolfo-Corti was instrumental in identifying, building and maintaining key relationships to negotiate business agreements, boost internal development efforts and achieve business objectives while promoting a magnanimous contagion.
With a background spanning several successful companies and continents, Nancy Stolfo-Corti has the experience, heart and dedication to make AVLOG successful in all its endeavors.
Donovan Moxey, PhD
Chief Technology Officer
With a strong technology background in Engineering, Information Technology and Software Development, and over eight years of practical executive-level technology management business experience, Dr. Moxey is a welcome addition to the AVLOG team as our Chief Technology Officer.
Dr. Moxey has managed the design, development, launch and marketing activities for a number of commercial software products. As well, he has managed lead development teams that have built custom mission-critical web-based software solutions for financial services and other applications. He has also been responsible for the development, management and execution of technology development roadmaps as they relate to long-term strategic plans. With a particular strength in negotiations, Dr. Moxey has negotiated key alliance partnerships, software and technology licensing, professional services agreements, product and technology acquisitions, software development partnerships and reseller agreements.
AVLOG will rely on Dr. Moxey to provide key leadership in developing its Systems and Solutions that support all aspects of the company's product offerings. He will be responsible for building and managing AVLOG's development, implementation and support teams, as well as establishing and managing all of the third-party relationships specific to the company's product development initiatives in the purchasing card and aviation industries.
We're Putting Purchasing Control Back Into Your Hands.

AVLOG is committed to attracting and retaining the best and brightest in the industry, inspire a healthy corporate and community culture, and encourage success through growth.
AVLOG will treat customers with integrity and competitors honestly.
Good People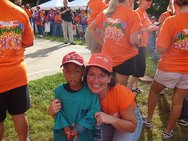 Good Deeds
Individual commitment to a group effort -- that is what makes a team work, a company work, a society work, a civilization work. (Vince Lombardi)