Driving Business to New Heights
Where will AVLOG take you?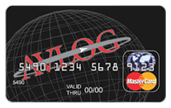 Purchasing Solutions for Aviation and Beyond
Flexibility, Control, Visibility, Worldwide Acceptance and Improved Cash Flow
AVLOG delivers instantaneous purchasing information and customized reporting to the Aviation Industry. The One-Card Solution for Aviation
AVLOG - track your expenses from nose to tail…with one card. AVLOG provides comprehensive payment and expense solutions to aviation affiliated corporations.
Start enjoying the benefits of our partnership with MasterCard® and a true "one-card" purchasing solution today. Call AVLOG at 919-599-5069 or send us an e-mail and an experienced AVLOG executive will assist you!
See how you can take your business to new heights...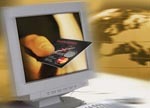 Just put it on the Card!

Download your application